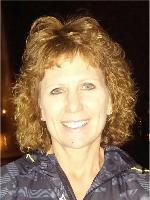 "The gift of listening in coaching is enough to resuscitate the deadness in one's spirit."
Rev. Dr. Karin Walker serves as lead pastor at a local church in Northern Maryland. She has served 3 pastoral appointments in the local church, each of which has grown under her leadership. She served as a District Superintendent, designing leadership development efforts including large church staffing, the small church initiative, and the use of the Appreciative Inquiry approach to change. She was a founding Director of Just Peace and has served as a mediator in local churches in conflict. She has been coaching pastors since 2008 and has a passion for empowering people to realize the tremendous resources they possess to create a future that is bold, creative, and fulfilling.  Coachees have described Karin's coaching as aggressive and results-oriented, effective, and insightful.  Leaders who seek to move forward appreciate her effectiveness as a coach.
Karin received her training through The Coaches Training Institute, CAST training, and other programs sponsored by the International Coaching Federation.
Karin is married to Mike and they have two children in college.  She is a triathlete and enjoys kayaking.
COACH WITH KARIN
SCHEDULE WITH KARIN
---
REV. DR. KARIN WALKER, ACC