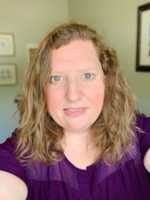 "Coaching gives us the ability to take all that we have been given and move it into the world. I believe we are visionary people given unique gifts. As your coach I will walk alongside you in relationship to best use your gifts and skills for your setting. All that you need is already within you, but you are not alone, together, we can unlock hidden potentials to live most fully into yourself and serve the world around you."
The Rev. Shannon Weston has been in pastoral leadership for almost 20 years in the Presbyterian Church USA. Trained through the Auburn Seminary's Certification for Pastoral Coaching, she has been coaching pastors, lay leaders, and leadership groups since 2017. She uses her knowledge of Systems Theory, organizational leadership, and the Enneagram in her work as a coach, finding these tools helpful for identifying directions but not defining who you are.
Shannon has a background in music and art, which allows her to creatively engage many of the senses in coaching, often asking deep, imaginative questions. She believes that coaching is a service to the people of God and delights in walking alongside them as they work towards their goals. There is no "one size fits all" as she sees each person uniquely made in the image of God and will work with you or our group to accomplish your goals in a way that is authentic to you.
Shannon lives with her husband Derrick in a northern suburb of Baltimore. Together they raise their four children, a dog, a cat, and an insurmountable number of plants.
COACH WITH SHANNON
8 SESSION PACKAGE
4 SESSION PACKAGE
SINGLE SESSION
SCHEDULE WITH SHANNON
SCHEDULE YOUR CALL WITH SHANNON
---