Vicki Johnson, Coach/Leader
The Academy of Artful Leadership helps gifted leaders continue to grow through hosted conversations around key themes in ministry, peer learning, and individual coaching. The outcome is greater clarity and calculated movement toward transformational congregational leadership.
The Academy utilizes a "coach approach" process, which means that instead of relying on instruction from a teacher or prescriptions from a consultant, a coach helps to mine the expertise and internal wisdom of congregational leaders. This "coach approach" process helps leaders discern the God-sized things that need to happen, develop a plan to get there, and celebrate with them when they do.
The Art of WellBeing is designed for leaders in ministry who wish to optimize personal wellbeing so that positive energy and creativity are supported and sustained, even in times of disruption and turbulence.  Group process and individual coaching sessions make use of inquiry and response to generate greater self-awareness and clarity about each participant's overall wellbeing—spiritual, emotional, physical, and relational.   Each will discern and make choices which best fit their current ministry context and season of life.  By the end of the course, participants are able to design a personalized WellBeing Action Plan (aka Rule of Life for WellBeing)  that is specific and measurable, courageous and realistic. The result of disciplined small steps practiced over time creates a transformative path.
Topics Covered
 The Practice of Receptivity: Creating small habits for restoration & renewal
The Practice of Body Care: What needs to change in your patterns of eating, sleeping, & moving?
The Practice of Connection: Simple ways to strengthen relationships with family, friends, & wise guides
The Practice of We: The importance of community, hospitality, & the kindness of strangers in a sometimes lonely world
The Practice of Creativity: Re-imagining the ordinary with playfulness, curiosity, & courage
Crafting a Rule of Life: Creating awareness about rhythms, habits, patterns, responsibilities, & season of life
The Power of Purpose: Identifying deeper meaning & gaining clarity about how life purpose contributes to overall wellbeing
Practicing a Rule of Life: The transformative power for wellbeing of small steps, consistently chosen, over time
SCHEDULE
Every other Tuesday starting January 11, 2022 and will run through April 19, 2022. 
Individual coaching calls will be scheduled between you and your coach at a time that is convenient for you.
WHAT'S INCLUDED
18 Hours of Coaching that includes:

Peer Group Learning — Eight 90-minute group sessions designed to spark dynamic conversation.

Individual coaching sessions with — six 50-minute calls with a trained coach.

Certificate of Leadership Development upon completion of the training.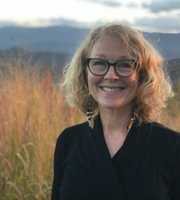 Vicki Loflin Johnson has been coaching laity, clergy, and judicatory leaders in ministry since 2015. A devoted life-long learner and teacher, she delights in the way the coaching process unleashes deeply creative and authentic transformation for all leaders who understand work as ministry. With coaching, she has found a natural fit and dynamic next step for her long-time passion of partnering with individuals and groups for discernment, decision, and action. During the COVID pandemic, and in response to her special interest in holistic wellbeing of body, emotions, spirit, and relationships, she created and piloted The Art of WellBeing as an invitation for gifted leaders to flourish in ministry.
More About Vicki:
Associate Certified Coach (ACC) with the International Coach Federation
Associate Trainer, Coach Approach Skill Training
Transitional Interim Ministry Specialist
Journey Partners Graduate (2-year training & certification in spiritual direction)
30 years of ministry experience in a wide variety of settings—small & middle sized churches, Clergy Couple Co-Pastorate, Associate Pastor, District Superintendent, & nine years as senior pastor of a growing, community-focused downtown church
Yoga Instructor, 200-hour E-RYT
Master of Divinity, Emory University, preaching focus with Fred Craddock
Doctor of Divinity, Wesley Theological Seminary in Washington, D.C., Leadership and Spirituality Focus with Lovett Weems, Thesis: Cultivating Resilience: Leadership Practice in Crisis and Transition
Enjoys pilgrimage travel, healthy cooking, reading historical fiction, hiking, and snowshoeing
Married to Roger with 7 children and 9 grandchildren
Contact Vicki if you need more information or have questions.
WHAT OTHERS ARE SAYING ABOUT THE ART OF WELLBEING
"I cannot express how grateful I am to Vicki and her leadership. Thanks to the practices I have learned through The Art of WellBeing Course, I have discovered a new sense of rest and rhythm that is re-shaping my time, relationships, habits, and overall outlook on life and ministry. I am already seeing the fruit of this renewed passion and purpose in my preaching and pastoral care as well as my parenting and personal relationships."
"This course has been life changing! We all know that we need meaningful relationships, connection with nature, more rest, less technology, and so on. But The Art of WellBeing actually gave me the framework to put those important things into practice. It's given me a healthy rhythm to live by, and I'm beyond thankful for that!"
This course made a big difference in my approach to rest and renewal.  Vicki provided a fresh perspective and I have been handling the stress of life better ever since!  Her coaching approach is open and accepting – never forced.  This allowed time and space for deep personal insight.  New During our coaching season together, my ability to be creative was expanded and I feel increasing wholeness as a result!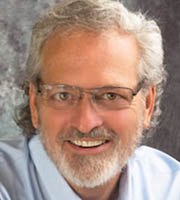 Rev. Chris Holmes, PCC,  has been coaching church leaders across many denominations since 2008, with over 1000 hours coaching laity, clergy, denominational leaders and bishops. In the United Methodist Church he leads the coaching team working with new district superintendents and directors of connectional ministry, as well as several conference leadership cabinets.
Chris authored, along with George Howard, the Coach Approach Skill Training (CAST) for ministry, which is an approved training program of the International Coach Federation. CAST has now trained over 1000 church leaders in the basic and advanced skills of coaching for ministry. He also is co-creator and faculty for Auburn Seminary's coach training and author of The Art of Coaching Clergy, as well as many articles on coaching.
As a founding member of the Maryland Chapter of the International Coach Federation, Chris served as President from 2012-2014. Prior to coaching, he pastored churches for 26 years and served as District Superintendent of the Annapolis District in the Baltimore-Washington Conference. Chris and Margaret have been married for over 35 years, have three grown children. Chris is an accomplished watercolor artist.