Contemplative Leadership

Holding Space in the Body and with Others for Belonging and Transformation
Troy Bronsink, Coach Leader
The Academy of Artful Leadership helps gifted leaders continue to grow through hosted conversations around key themes in ministry, peer learning, and individual coaching. The outcome is greater clarity and calculated movement toward transformational congregational leadership.
The Academy utilizes a "coach approach" process, which means that instead of relying on instruction from a teacher or prescriptions from a consultant, a coach helps to mine the expertise and internal wisdom of congregational leaders. This "coach approach" process helps leaders discern the God-sized things that need to happen, develop a plan to get there, and celebrate with them when they do.
The Contemplative Leadership Course integrates three things: leadership, contemplative christianity, and trauma-informed culture formation. 
The Contemplative Christian tradition is about holding space for transformation, without invading or abandoning, with the trust that nothing separates us from the infinite love of God within and as our very lives. We need inner practices to live lives aware of this and to co-create the future within community. Mindfulness and contemplative prayer are not solo sports or self improvement, they equip leaders to recognize and defuse the protective habits blocking us and our teams. And leadership is not simply for navigating teams and staff, there is a self-leadership that allows us to maintain connection with God and our calling while managing community connections. 
There is a lot of talk about the body and trauma (big T and little t) in our wider world, and desire to integrate this work within Christian action. So often we see mental health or justice as programs of the church, but fail to connect the dots between the gospel of God's love that sustains all things: from the inner skill of relating to our anxieties or biases, to the formation of beloved community in the wider collective.
The content-rich coach approach to our time together will include reflection on learnings, guided contemplative practices, small group and pair conversations, and personal action and reflection.
Who is this for?
For leaders experiencing burnout or seeking deeper skills to hold space for transformation.

Clergy and lay leaders desiring to open the social imagination of lay leadership to navigate conflict, discern steps, and take shared action. 

Coaches wanting to include mindfulness, somatic awareness, and collective change components skills for self and clients. 

Seekers interested in Christian contemplation and its support of antiracism, interfaith collaboration, and new worshiping communities.
Topics Covered
Session One: Overview and establishing practices, holding brave space, and desired outcomes
Session Two: Personal Inner Observer, Compassion toward the Body's Burdens
Session Three: Participate: Contemplative Presence for Trauma, and Nonviolent Communication with others
Session Four: Self Leadership: Metabolizing Change, Parts Work, and Compassionate Inquiry
Session Five: The Soul of Leadership: Holding Space, Challenge and Arising
Session Six: Leading between Grief and Emerging Future
Session Seven: Church: Community of Blessing and Suffering
Session Eight: The Common Good: Ecclesiology as Anthropology
SCHEDULE
Meet twice a month on the following Thursdays, 11am-12:30pm EASTERN
March 2, 2023
March 16, 2023
March 30, 2023
April 13, 2023
April 27, 2023
May 11, 2023
May 25, 2023
June 8, 2023
Individual coaching calls will be scheduled between you and your coach at a time that is convenient for you.
WHAT'S INCLUDED
18 Hours of Coaching that includes:

Peer Group Learning — Eight monthly 90-minute group sessions designed to spark dynamic conversation.

Individual coaching sessions with — six 50-minute calls with a trained coach.

Certificate of Leadership Development upon completion of the training.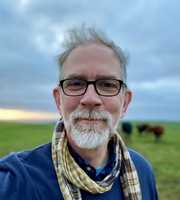 Rev. Troy Bronsink (he/him) is a ICF trained coach and healer committed to inner transformation and collective change.  Published author, consultant, organizer, emergent church planter, and spiritual director, Troy brings 25 years of experience in working with individuals and teams in leadership formation and contemplative practice. Troy is founder emeritus of The Hive: A Center of Contemplation, Art, and Action, co-founder of The Common Good Fellowship, and holds training in coaching from Holmes Coaching, is completing a certificate in IFS informed coaching, is a member of the  2017 class of The Living School (Center for Action and Contemplation). He lives with his family and life partner, Kelley, in Cincinnati, Ohio. You can learn more about his work at www.troybronsink.com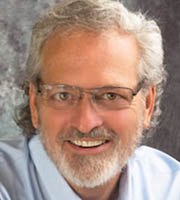 Rev. Chris Holmes, PCC,  has been coaching church leaders across many denominations since 2008, with over 1000 hours coaching laity, clergy, denominational leaders and bishops. In the United Methodist Church he leads the coaching team working with new district superintendents and directors of connectional ministry, as well as several conference leadership cabinets.
Chris authored, along with George Howard, the Coach Approach Skill Training (CAST) for ministry, which is an approved training program of the International Coach Federation. CAST has now trained over 1000 church leaders in the basic and advanced skills of coaching for ministry. He also is co-creator and faculty for Auburn Seminary's coach training and author of The Art of Coaching Clergy, as well as many articles on coaching.
As a founding member of the Maryland Chapter of the International Coach Federation, Chris served as President from 2012-2014. Prior to coaching, he pastored churches for 26 years and served as District Superintendent of the Annapolis District in the Baltimore-Washington Conference. Chris and Margaret have been married for over 35 years, have three grown children. Chris is an accomplished watercolor artist.