The Art of Creative Leadership
The Academy of Artful Leadership helps gifted leaders continue to grow through hosted conversations around key themes in ministry, peer learning, and individual coaching. The outcome is greater clarity and calculated movement toward transformational congregational leadership.
The Academy utilizes a "coach approach" process, which means that instead of relying on instruction from a teacher or prescriptions from a consultant, a coach helps to mine the expertise and internal wisdom of congregational leaders. This "coach approach" process helps leaders discern the God-sized things that need to happen, develop a plan to get there, and celebrate with them when they do.
The Art of Creative Leadership Cohort will dive deeply into the critical skills of creative leadership necessary for these times. Our work together will assume a time of unknowing (liminality) that is both unsettling and promising for congregational leadership. During the course, we draw on the insights of theologian and pastoral practitioners, as well as the systems theory and organizational developments. The conversation will use the coach approach method to draw us into a community of learners deepening our skills for transformative, adaptive and creative ministry. 
We will have meaningful conversation focused on the core practices of ministry and the theology undergirding them. We will draw upon the wisdom of a wide range of theologians and practitioners of the faith in congregations and organizations.
Topics Covered
Session One: Purpose, Identity & Vision
Session Two: Prayer & Presiding
Session Three: Courage & Risk
Session Four : Building Resilience
Session Five : Navigating Conflict
Session Six: Relationship with Money
Session Seven: Preaching & Liturgical Leadership
Session Eight: Developing a Rule of Life
SCHEDULE
Coming soon!
Individual coaching calls will be scheduled between you and your coach at a time that is convenient for you.
WHAT'S INCLUDED
18 Hours of Coaching that includes:

Peer Group Learning — Eight monthly 90-minute group sessions designed to spark dynamic conversation.

Individual coaching sessions with — six 50-minute calls with a trained coach.

Certificate of Leadership Development upon completion of the training.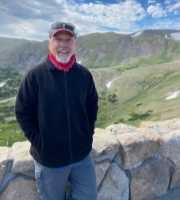 Roy Howard is the Dean of the Academy of Artful Leadership. He is an Associate Certified Coach (ACC) with the International Coaching Federation (ICF), a certified facilitator with Healthy Congregations (Peter Steinke), and a certified trainer with the Holy Cow consulting group. Roy's deepest joy comes from working with individuals and groups as they seek generative ways to come alive, address conflict and discover the call of God in their lives.
Prior to his current coaching and consultant practice, he served for 32 years as a pastor with congregations in Georgia, Kentucky, Virginia and most recently 18 years at Saint Mark Presbyterian Church in North Bethesda Maryland.
Roy's other interests include photography, reading, hiking, bird-watching and walking long distances on pilgrimage. He has a MSW and worked for 10 years as a clinical social worker prior to entering the pastorate. He has a MDiv from Candler School of Theology. His DMin project from Wesley Seminary focused on "Conflict Transformation Skills for Church Leaders." Roy is the author of two books "Beyond Fairness: the Stories of Jesus" and "Walking in Love: My Journey Along the Camino de Santiago".
He is married to Claudia and they have two adult daughters, Rachel and Rebecca and a beloved dog, Patrick.
Contact Roy if you need more information or have questions.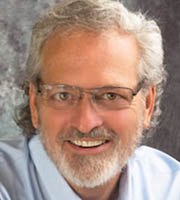 Rev. Chris Holmes, PCC,  has been coaching church leaders across many denominations since 2008, with over 1000 hours coaching laity, clergy, denominational leaders and bishops. In the United Methodist Church he leads the coaching team working with new district superintendents and directors of connectional ministry, as well as several conference leadership cabinets.
Chris authored, along with George Howard, the Coach Approach Skill Training (CAST) for ministry, which is an approved training program of the International Coach Federation. CAST has now trained over 1000 church leaders in the basic and advanced skills of coaching for ministry. He also is co-creator and faculty for Auburn Seminary's coach training and author of The Art of Coaching Clergy, as well as many articles on coaching.
As a founding member of the Maryland Chapter of the International Coach Federation, Chris served as President from 2012-2014. Prior to coaching, he pastored churches for 26 years and served as District Superintendent of the Annapolis District in the Baltimore-Washington Conference. Chris and Margaret have been married for over 35 years, have three grown children. Chris is an accomplished watercolor artist.