The Art of Youth Ministry
Kim McNeill, Coach/Leader
The Academy of Artful Leadership helps gifted leaders continue to grow through hosted conversations around key themes in ministry, peer learning, and individual coaching. The outcome is greater clarity and calculated movement toward transformational congregational leadership.
The Academy utilizes a "coach approach" process, which means that instead of relying on instruction from a teacher or prescriptions from a consultant, a coach helps to mine the expertise and internal wisdom of congregational leaders. This "coach approach" process helps leaders discern the God-sized things that need to happen, develop a plan to get there, and celebrate with them when they do.
Our Youth Worker Cohort offers a valuable coaching experience for anyone serving youth in a congregational setting. This coaching experience is designed for those who have served in youth ministry for 3 years or more. We'll take the time to go deeper than most conferences or continuing education experiences are able to do. We'll look at changing trends in this generation of youth and talk about what that means for your ministry. We'll work through foundations and frameworks of your ministry and talk about what this liminal season looks like for each of your contexts. We will take a "coach approach" to each session, mining the collective wisdom of the group and helping one another move forward in our ministry, both on a personal and programmatic level. This process helps gifted and committed youth workers discern the next steps, develop a plan to get there, and celebrate when we reach our goals. 
Topics Covered
Crucibles for Change: Adaptive Leadership for a Changing World
Already and Not Yet: Youth Ministry in a Liminal Season
Failing Without Shame 
Foundations and Frameworks
SCHEDULE
2:00-3:30pm Eastern (via Zoom) on the following dates:
March 3, 2022
March 10, 2022
March 17, 2022
March 24, 2022
Individual coaching calls will be scheduled between you and your coach at a time that is convenient for you.
WHAT'S INCLUDED
10 Hours of Coaching that includes:

Peer Group Learning — Four 90-minute group sessions designed to spark dynamic conversation.

Individual coaching sessions — Four 50-minute calls with a trained coach.

Book, article, podcast, blog recommendations

Certificate of Leadership Development upon completion of the training.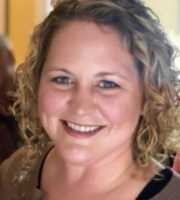 Kim McNeill has served as the Staff Associate for Youth Ministries at University Presbyterian Church in Chapel Hill, NC since November of 2007.  She grew up in southeastern NC and graduated from UNC-Chapel Hill in 2003 with a dual degree in Recreation & Leisure Studies and Psychology. She served as a camp director at a Presbyterian Camp for four years as well as on the planning teams and as stage leadership for many Montreat Youth Conferences. Kim bleeds Carolina Blue and knows the words to all of the UNC fight songs. She loves leading games that make you laugh, organized chaos, and youth trips in the van. In early 2020, she completed coaching training and has enjoyed seeing the gift that coaching can be to anyone looking to take the next steps forward in life and ministry. 
Contact Kim if you need more information or have questions.
Kim McNeill, 919-886-7048, coachkimnc@gmail.com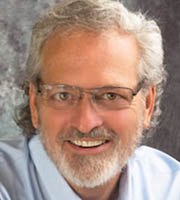 Rev. Chris Holmes, PCC,  has been coaching church leaders across many denominations since 2008, with over 1000 hours coaching laity, clergy, denominational leaders and bishops. In the United Methodist Church he leads the coaching team working with new district superintendents and directors of connectional ministry, as well as several conference leadership cabinets.
Chris authored, along with George Howard, the Coach Approach Skill Training (CAST) for ministry, which is an approved training program of the International Coach Federation. CAST has now trained over 1000 church leaders in the basic and advanced skills of coaching for ministry. He also is co-creator and faculty for Auburn Seminary's coach training and author of The Art of Coaching Clergy, as well as many articles on coaching.
As a founding member of the Maryland Chapter of the International Coach Federation, Chris served as President from 2012-2014. Prior to coaching, he pastored churches for 26 years and served as District Superintendent of the Annapolis District in the Baltimore-Washington Conference. Chris and Margaret have been married for over 35 years, have three grown children. Chris is an accomplished watercolor artist.