Brian N. Prior, ACC, Coach/Leader
---
The Academy of Artful Leadership helps gifted leaders continue to grow through hosted conversations around key themes in ministry, peer learning, and individual coaching. The outcome is greater clarity and calculated movement toward transformational congregational leadership.
The Academy utilizes a "coach approach" process, which means that instead of relying on instruction from a teacher or prescriptions from a consultant, a coach helps to mine the expertise and internal wisdom of congregational leaders. This "coach approach" process helps leaders discern the God-sized things that need to happen, develop a plan to get there, and celebrate with them when they do.
Topics Covered
Spiritual Leadership — How to remain a life-giving adaptive and spiritual leader.
Adaptive Leadership — Best practices for connecting with the mission field around you.
The Power of Smart Goals — The power of setting SMART goals for ministry.
Honor and Disrupt — What needs to be honored, and what needs to be disrupted for the sake of the Kingdom?
Enhancing Small Group Ministry — Why leaders should be starting new small groups continuously.
Developing Lay Leadership — Tools for developing lay leadership.
Increasing Vitality in Worship — What one change would increase the vitality of your worship?
The Coach Approach to Ministry — How to utilize the "coach approach" in ministry.
Course Fee
$880
(installment plan available)
Schedule
Group sessions will be held monthly beginning November 2020
Individual coaching calls will be scheduled between you and your coach at a time that is convenient for you.
What's Included?
18 hours of coaching that includes:

Eight monthly 90-minute group sessions designed to spark dynamic conversation around key themes in ministry.
Six individual one-on-one coaching sessions with a trained coach, focusing on challenges and opportunities in ministry.

Teaching Videos and Worksheets –monthly, around crucial ministry themes
Peer Group Learning Calls –eight monthly calls, 90 minutes each
Individual Coaching calls — six 60-minute calls
Certificate of Leadership Development upon completion of the training
---
Course Leader/Coach — Brian N. Prior, ACC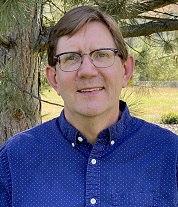 Brian N. Prior is an Episcopal Bishop who has spent over 25 years coaching people in prioritizing their purpose, passion, and potential. He is a trained ICF coach with both an MDiv and DD from the Church Divinity School of the Pacific. His broad portfolio of experience with both individuals and groups includes religious, non-profit, health care, and education contexts.
Brian serves as the Vice Chair of the Episcopal Church Pension Board, as a board member of the Absalom Jones Center for Racial Healing, and has helped start two non-profits for education and recreation. He discovered his passion for coaching first as a camp counselor and then as the camp's executive director, and has a long history of coaching girls' high school basketball.
As owner of Prioritize Coaching, Brian embraces his call to walk with individuals and organizations in transformational development. He has received the designation of Associate Certified Coach (ACC) with the International Coach Federation (ICF).
---
Sign Up Now and Reserve Your Spot
If you would like additional information, please contact:
---
About the Author —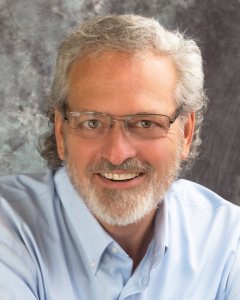 Rev. Chris Holmes, PCC, has been coaching church leaders across many denominations since 2008, with over 1000 hours coaching laity, clergy, denominational leaders and bishops. In the United Methodist Church he leads the coaching team working with new district superintendents and directors of connectional ministry, as well as several conference leadership cabinets.
Chris authored, along with George Howard, the Coach Approach Skill Training (CAST) for ministry, which is an approved training program of the International Coach Federation. CAST has now trained over 1000 church leaders in the basic and advanced skills of coaching for ministry. He also is co-creator and faculty for Auburn Seminary's coach training and author of The Art of Coaching Clergy, as well as many articles on coaching.
As a founding member of the Maryland Chapter of the International Coach Federation, Chris served as President from 2012-2014. Prior to coaching, he pastored churches for 26 years and served as District Superintendent of the Annapolis District in the Baltimore-Washington Conference. Chris and Margaret have been married for over 35 years, have three grown children. Chris is an accomplished watercolor artist.
---
General Questions?
Contact Lynda Otte
Holmes Coaching Group
614-245-8813
lynda@holmescoaching.com