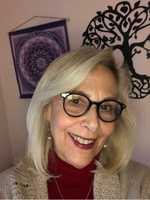 "When I have been able to help create the space for a person to discover their passions, their purpose and the best of themselves, I never fail to feel the awe, the gratitude and the joy in knowing that my coaching relationship with them was God's work."
Ellen Gray has been building bridges between leaders, managers and employees for over thirty years. In early 2016, she became certified through the International Coaching Federation as an Associate Certified Coach (ACC) – logging in over 300 coaching hours. In 2015, she obtained her coach training and mentoring through the Coach Approach Skill Training program – with lead instructors Rev. Chris Holmes and George Howard.
Ellen currently works as an internal executive coach, organizational development specialist and leadership development trainer for Fairfax County Government in Fairfax, Virginia.  Her career accomplishments and highlights include being a former IBM first-line and second-line administrative manager; formed her own management consulting and training company in the mid-1990's; worked with Northern Virginia Community College in the field of workforce development and continuing education – earning her credential as a Professional in Workforce Development (PWD).
COACH WITH ELLEN
SCHEDULE WITH ELLEN
---
ELLEN GRAY, ACC, PWD
703-309-4256